With the U.S. economy on everyone's minds right now, questions about the country's financial outlook continue to come up daily. The one that seems to keep rising to the top is: when will the economy begin to recover? While no one knows exactly how a rebound will play out, expert economists around the country are becoming more aligned on when the recovery will begin.
According to the latest Wall Street Journal Economic Forecasting Survey, which polls more than 60 economists on a monthly basis, 85.3% believe a recovery will begin in the second half of 2020 (see graph below):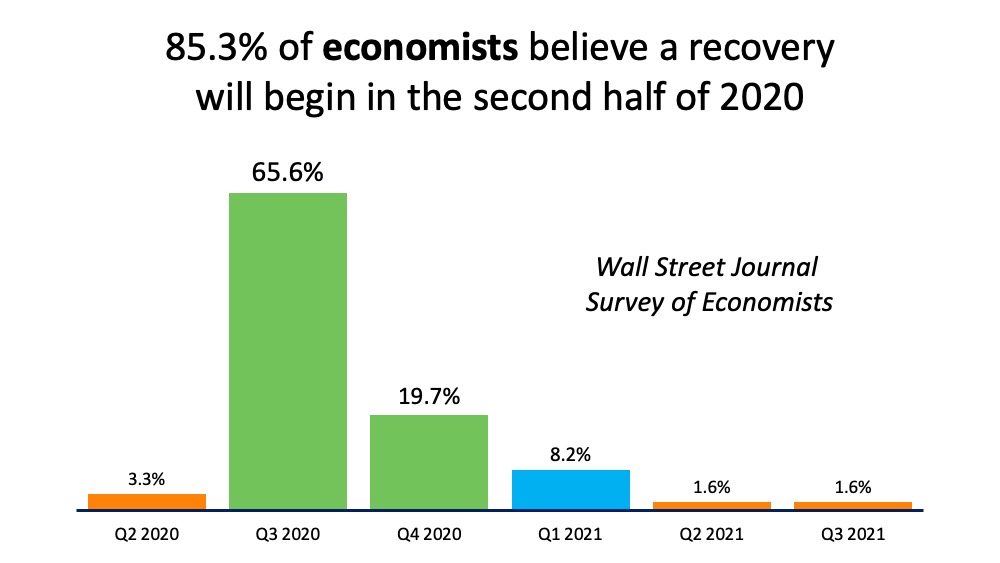 There seems to be a growing consensus among these experts that the second half of this year will be the start of a turnaround in this country.
Chris Hyzy, Chief Investment Officer for Merrill notes:
"We fully expect the economy could begin to pick up in late June and July with a strong recovery in the fourth quarter." 
In addition, five of the major financial institutions are also forecasting positive GDP in the second half of the year. Today, four of the five expect a recovery to begin in the third quarter of 2020, and all five agree a recovery should start by the fourth quarter (see graph below):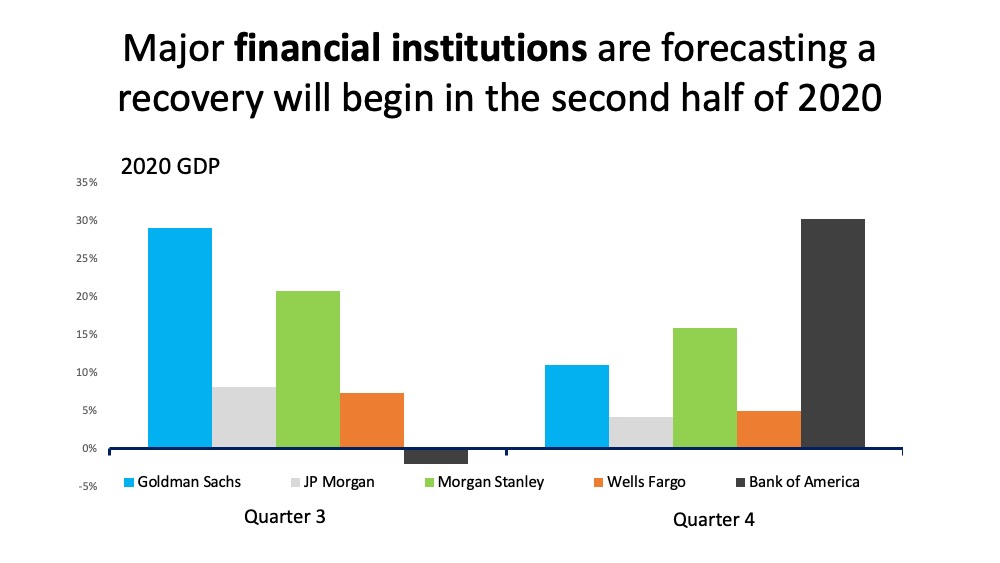 According to the 2020 San Gabriel Valley Economic Forecast Report for March 202o:
"In 2019 most cities continued to see home prices rise, with Monterey Park increasing the most at 8.0%, followed by Rosemead at 6.3% and Altadena at 4.7%. In contrast, the largest decline was in El Monte which saw prices fall 5.2%."
Bottom Line
The vast majority of economists, analysts, and financial institutions are in unison, indicating an economic recovery should begin in the second half of 2020. Agreement among these leading experts is stronger than ever.